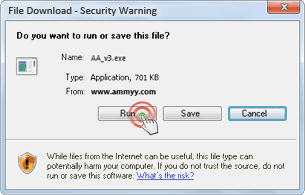 If you're looking for a lightweight, fast and easy way to share your desktop with another user, then
Ammyy Admin
is a very good solution.
Often with screen sharing apps, there is a lengthy installation and setup process. Not so with Ammyy Admin. You don't even need to install anything - just open the .exe file and you're ready to go. The person you need to connect to also has to download and open the EXE file to be obtain the ID number.
Simply enter the ID number of the user in the Client ID field...